Why Diamond Stud Earrings Should Be a Must in Your Wardrobe All Entries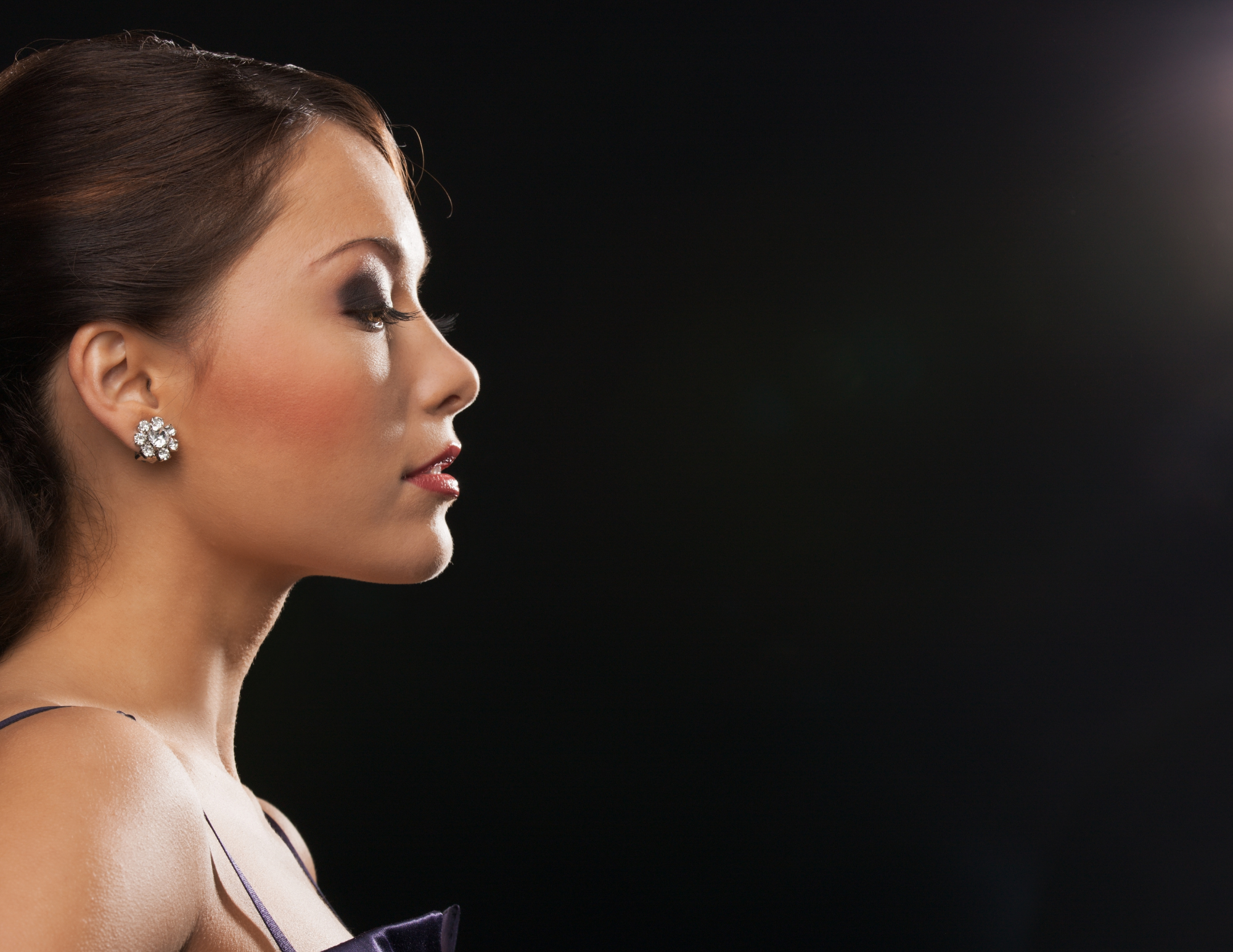 Diamond stud earrings are the perfect accessory for any occasion. Whether you're dressing up for a night out or keeping it casual, they are perfect!
When it comes to jewelry, everyone has their own unique tastes and preferences. Some people prefer bold, statement pieces while others prefer classic, timeless pieces. However, there is one type of fine jewelry that every person should have in their collection: diamond stud earrings.
The origin of diamond stud earrings can be traced back to the early 20th century when French jeweler, Cartier began making pieces encrusted with small, brilliant white diamonds. This trend was soon picked up by the English who, at the time, were leading the world in diamond jewelry design. By the 1940s, diamond stud earrings had become so popular that they had become a symbol of wealth and status.
Diamond stud earrings are the perfect accessory for any occasion. Whether you're dressing up for a night out or keeping it casual, they are the perfect accessory to bring any look together. Not only are they versatile, but they can also be passed down from generation to generation.
Diamond studs come in a variety of shapes and sizes, from round to princess-cut and beyond. The size of the diamond is measured in carats, with diamond earrings usually starting at .25 carats and going up from there.
The setting for the diamond stud earrings typically comes in either a prong or bezel style. Prong settings are more traditional and provide more light, while bezel settings offer more security and less chance of the diamond being lost or damaged.
The metal of the earring also varies, with metals such as white gold, yellow gold and silver being popular choices. The metal should be chosen depending on the style of the earrings as well as the wearer's individual taste.
In addition, diamond stud earrings are known for their durability. Since diamonds are the hardest mineral, they are less likely to scratch, chip, or dull over time. This means that your diamond stud earrings will stay looking sparkly and beautiful for years to come.
Diamond stud earrings are a timeless piece of jewelry that will always be in style. They are versatile and can be dressed up or down. They also make wonderful gifts for special occasions, such as anniversaries, birthdays, holidays and graduations, and are sure to be a cherished keepsake for many years to come.
Choosing The Perfect Pair
When it comes to choosing the perfect diamond stud earrings, it can be daunting to decide which style is best for you.
If you're looking for a classic look, round diamond studs are the way to go. As one of the most popular shapes in diamond jewelry, round diamond studs always look stunning and can be worn for any occasion.
If you want to add some sparkle to an ensemble, princess-cut diamond studs are the perfect choice. These angular diamonds will add a touch of glamour to your evening look.
For a more modern, eye-catching style, consider diamond studs with a unique shape, such as marquise or pear. These shapes feature elongated lines and have the ability to draw attention to the face and add some dimension to the overall look.
Additionally, halo diamond studs are a great choice for adding extra shine to an outfit. A halo of small accent diamonds surrounds the center diamond, making the earring look larger and more dramatic.
If you're not careful, you could end up spending top dollar for low quality diamonds. Here are some tips to keep in mind when shopping for diamond stud earrings to ensure you're getting the best quality for your money:
1. Look for Diamonds with a Low Color Grade: The GIA grade for color measures diamonds on a scale from D (colorless) to Z (light yellow). A D-grade diamond is rare and highly sought after, but buying a diamond with a grade of H or lower can still give you a beautiful and sparkly stone at a fraction of the cost.
2. Check the Clarity Grade: Clarity is an important factor when shopping for diamonds, and you should look for diamonds with a SI2 or better clarity grade. This should ensure that the diamond won't have any noticeable inclusions or blemishes when viewed with the naked eye.
3. Consider a Conflict-Free Diamond: The diamond industry has a checkered past when it comes to the production of diamonds and the ethical issues surrounding them. If this is a concern to you, only purchase diamonds certified by a reputable independent organization like the Kimberly Process, as they guarantee that the diamonds purchased are free from conflict.
4. Inspect the Mountings: The mountings in which the diamond studs are set are just as important as the diamond itself. Make sure to examine the mountings for quality and craftsmanship, and make sure that the diamond is secure in its setting.
Shop At LaNae Fine Jewelry
If you're looking for the perfect pair of diamond stud earrings, LaNae Fine Jewelry in Vail, CO should be your first stop. Not only will you find an extensive selection of beautiful pieces, but you will also be secure in knowing that the jewelry you are buying is of the highest quality.
At LaNae Fine Jewelry, we know how important it is to have confidence in the jewelry you purchase. That's why all of our diamond stud earrings go through rigorous processes to ensure they meet the highest industry standards. All diamonds are carefully examined to double-check the color, clarity, cut, and carat size. Every piece is also inspected for durability to make sure it stands up to your everyday wear.
We don't just care about the quality of our jewelry—we also prioritize the customer experience. Whether you shop in store or online, we want you to feel comfortable and confident with your purchase. Our well-trained staff will work with you to help you find the right pair of diamond stud earrings that meets your budget and lifestyle.
When you shop at LaNae Fine Jewelry, you can be rest assured you are getting quality and versatility that you won't find anywhere else. Our wide selection of diamond stud earrings in all shapes and sizes makes it easy for you to find the look that speaks to you. Plus, our commitment to quality means you can trust in the durability of your purchase for years to come.