Discover the Unique Beauty of the Most Coveted Types of Pearls All Entries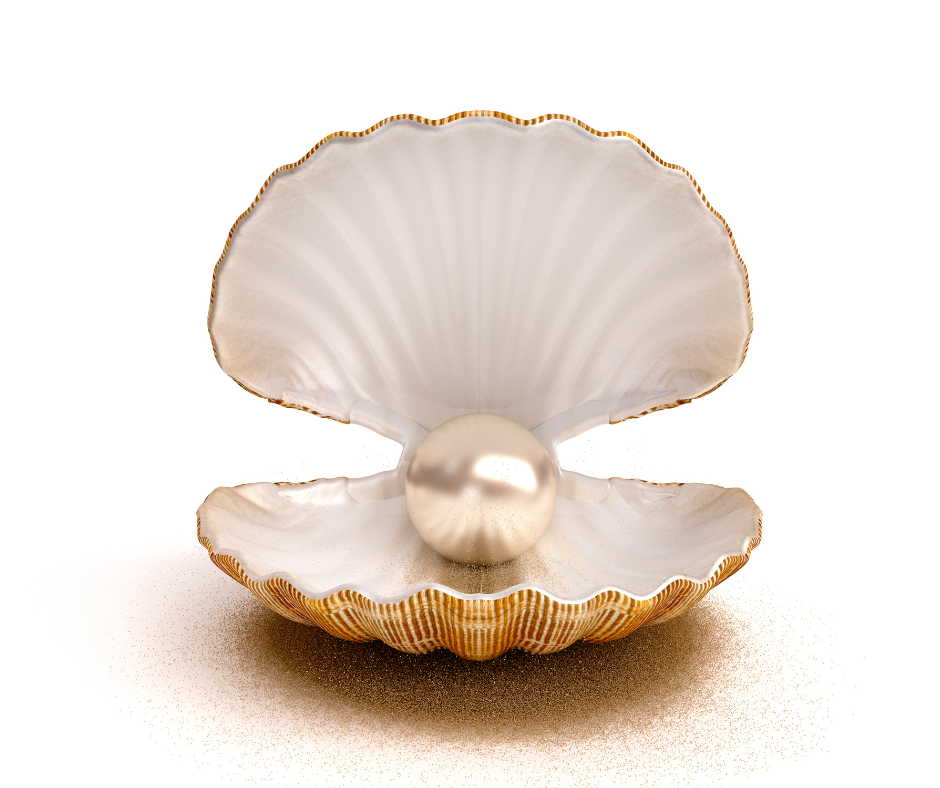 Discover the Beauty of Pearls: A Comprehensive Guide to the Different Types and Varieties of Pearls
Pearl jewelry is an elegant and timeless accessory that makes a perfect addition to any ensemble. From classic white freshwater pearls to unique and exotic saltwater varieties, pearl jewelry is a great way to add a touch of elegance and sophistication to any look.
Whether you're looking for something classic or a unique piece to make a statement, pearl jewelry is the perfect choice. With a wide range of shapes, sizes and colors, you're sure to find something special.
Pearl jewelry can also be relatively affordable and make a great gift for any special occasion. With proper care and maintenance, pearl jewelry can last for many years and can be passed down as a family heirloom.
Lets look at the most sought after types of pearls.
Akoya pearls are a classic beauty symbolizing elegance and style. They are saltwater pearls cultivated from the akoya oyster, found in the waters of Japan and China. The akoya pearl is usually white or creamy white in colour, but can also range from pink to purple. Akoya pearls are typically perfectly round, but can also be found in unique shapes including baroque, circle, potato and keshi.
Akoya pearls range in size from 2.0 - 10.0 mm, making them average in size. They are also known for their high luster and thick nacre. The typical akoya pearl is perfectly round, but due to their unique shapes, such as keshi, they can be quite eye-catching.
The price of akoya pearls varies greatly depending on the size and quality of the pearl. A simple strand of medium grade akoya pearls could start at around $50, while a more expensive strand with higher quality pearls could cost thousands of dollars.
Keshi pearls are incredibly popular gemstones known for their unique shape and colors. Keshi pearls are created when mollusk shells don't form correctly or when a pearl forms around a piece of debris that enters the shell. Keshi pearls come in a variety of colors including pink, orange, yellow, green, blue and purple.
Keshi pearls are known for their signature shapes, which include stars, drop, round and baroque shapes. They vary in size, but generally range from 2mm to 8mm. These pearls are typically sold by the strand or as single pieces.
Keshi pearls are often considered to be exceptionally valuable, due to their rarity and beauty. The price of these pearls can vary greatly depending on the size, color and quality of the pearls. Smaller keshi pearls can cost as little as $5-$10 per pearl, while larger, high-quality pearls can cost upwards of hundreds of dollars per pearl.
These pearls are often used in jewelry, due to their unique shapes and colors. They are popular in necklaces, bracelets, and earrings. They are also used to create intricate one-of-a-kind pieces, such as pendants, brooches and rings. Keshi pearls are also often used to accentuate other gemstones, such as diamonds and rubies.
Keshi pearls are quite timeless and classic, making them a popular choice for many jewelry pieces. They can be a great way to add a unique and beautiful touch to any outfit.
South sea pearls are some of the most valuable and sought after natural pearls found in the world today. Known for their larger size, intense luster, and gorgeous colors, south sea pearls are treasured by many for their beauty and rarity. The pearls are harvested from various species of oysters in the South Pacific Ocean, and they typically range in size from 8 to 20 millimeters.
South sea pearls come in a wide range of colors to choose from, including white, cream, gold, pink, and silver. They are often more lustrous and more colorful than other kinds of pearls, making them highly desirable and sought after in the jewelry market.
The price of south sea pearls depends on a few factors, such as size, luster, color, and nacre thickness. Generally speaking, larger pearls with better luster and more vivid colors will cost more. High-quality south sea pearls can cost anywhere from a few thousand dollars to tens of thousands per pearl, depending on the quality.
South sea pearls are becoming increasingly popular for both jewelry design and everyday wear. They can be used in a variety of different settings and designs, and they add a touch of luxury and beauty to any look.
Tahitian pearls, also known as black pearls or Tahitian cultured pearls, are some of the most valuable and sought-after pearls in the world. Tahitian pearls are cultured freshwater pearls, harvested in the lagoons located in the South Pacific, in the area around Tahiti and the islands of French Polynesia.
Tahitian pearls come in different shapes, from round to oval and even baroque. The most popular shapes are the classic round and oval, with round being the most highly prized. But regardless of the shape, all Tahitian pearls are characterized by their unique dark color, with shades ranging from light grey to dark green, black and brown.
The price range for Tahitian pearls varies greatly depending on the quality and size of the pearls. Quality is determined by factors like the luster, smoothness, and shape of the pearl. Generally speaking, the higher the quality, the larger the pearl, and the more expensive it will be. As a rule of thumb, a single strand of Tahitian pearls can range anywhere from $100 USD to $10,000 USD or more.
In terms of care, Tahitian pearls should be handled with care and only cleaned with a soft cloth when necessary. It is recommended to keep them in a cool and dry place, and away from any harsh chemicals or perfume.
Overall, Tahitian pearls are some of the most sought-after and valuable pearls in the world. Their unique dark color and beautiful luster make them the perfect adornment for any special occasion.
Freshwater pearls are a type of pearl created by mollusks in freshwater environments such as rivers, lakes, and ponds. Unlike saltwater pearls which typically have a single nacre layer, freshwater pearls have multiple layers and often possess an uneven shape, which is what gives them a unique look. Freshwater pearls come in a variety of colors, from black to white and everything in between. They can range in size from a couple of millimeters to a few centimeters, depending on the age and species of the mollusk.
When it comes to price, freshwater pearls are generally more affordable than saltwater pearls. While saltwater pearls tend to fetch higher prices due to their greater rarity and superior quality, freshwater pearls can range in price from a few dollars per strand to several hundred dollars. The price of any particular strand of freshwater pearls will depend on its size, color, and overall quality.
When shopping for freshwater pearls, it is important to look for a reputable source. Many online stores offer a wide range of quality, so it's important to check reviews and ask questions, if possible. It is also important to know what you're looking for and to compare prices, as prices can vary dramatically between sellers.
Overall, freshwater pearls are a great choice for those looking for beautiful, affordable pearls for everyday wear. With careful shopping, it is possible to find quality pearls at a very reasonable price.
Shop At LaNae Fine Jewelry
Do you want to make a statement with your jewelry? Look no further than LaNae Fine Jewelry, the premier destination in Vail, CO for high-quality pearl jewelry. At LaNae Fine Jewelry, we specialize in offering beautiful, timeless pearl jewelry that you'll cherish for years to come.
Our selection of pearl jewelry includes classic designs like necklaces, bracelets, and earrings, as well as unique pieces like hair accessories and cocktail rings. With a variety of colors and styles, you're sure to find something that reflects your personal style. Our pieces are made from only the best quality materials, so you know you're getting a product that's built to last.
LaNae Fine Jewelry offers outstanding service. Our knowledgeable staff are always on hand to answer any questions you may have, and are happy to help you find the perfect piece.
When it comes to pearl jewelry, there's no better place to shop than LaNae Fine Jewelry. With our unbeatable selection and exceptional customer service, you can be sure that you're getting the best quality jewelry at the best price. So what are you waiting for? Visit our store in Vail, CO today and find the pearl jewelry that reflects your unique style.