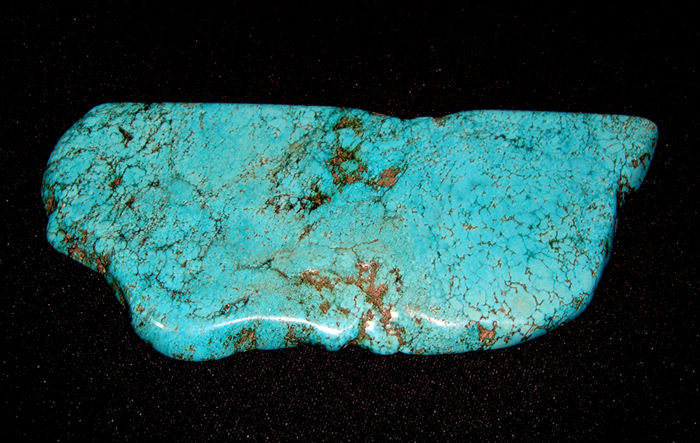 Believed to be one of the first precious stones to ever be mined, the use of turquoise dates all the way back to around 6,000 BC. Turquoise has been found adorning the ancient kings and queens of ancient Egypt, who believed the stones had protective metaphysical properties. Most notably was King Tut; who's solid gold sarcophagus was found to have inlaid turquoise on the inside among other precious stones and colored glass.
Turquoise is probably most prevalent today in the American Southwest, where turquoise is still mined and crafted into incredibly intricate pieces of sterling silver jewelry. Having first been discovered in America by the Native Americans, turquoise was seen as a precious resource and used as a means of exchange and as a ceremonial gem. It wasn't until the late 1800's when Tiffany & Co. started marketing turquoise as a fashion item, that it was set into sterling silver becoming an iconic statement of the American Southwest.
Turquoise is truly a precious gem, seen by many cultures as a symbol of hope. Wether you are looking for something to add to your jewelry collection or a gift for someone you love, turquoise has a long and rich history of brightening the lives of anyone who wears it. To view our entire collection of turquoise jewelry you can
click here
.