Spotlight on: Ways to wear Jude Frances Earring Charms All Entries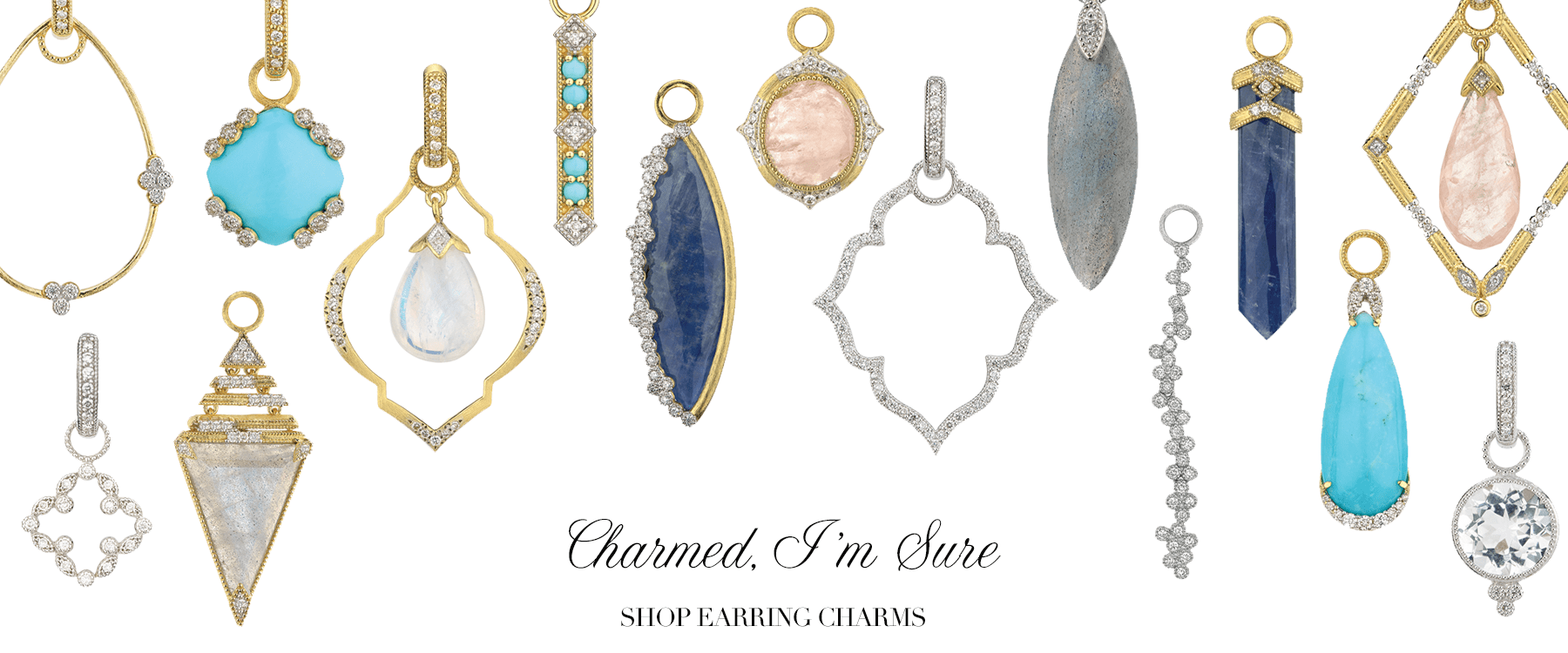 So simple, how did I not think of it first, earring charms! Thanks Jude Frances!
Jude Frances has "charmed" us so to speak with incredible innovation in something most ladies wear every day. It's truly one of those wow things in jewelry. For guys it takes the guess work out of what to buy. The perfect gift for any occasion and the holidays especially. Thinking to yourself "what do I get her, she has everything", well she doesn't have every charm. Just think of the parties, outfits, glamour - women love having a pair of earrings stand out at an event, but also something that isn't just for black tie. With Jude Frances hoops, charms and frames, they don't sit in the jewelry box. Going to the gym with just hoops/huggies on is stylish yet not over the top, heading to work - add charms, big night out - bring out the bling with your frames! Something different all together, wear the frame on the hoop with no charm for a more contemporary look.
If you're struggling to decide on a pair of earrings let me point out what we feel is the best bang for your buck and our hands down our best sellers:
Best Selling Jude Frances Huggies or Hoops:
Best Selling Jude Frances Earring Charms:
Best Selling Jude Frances Frames:
Check out these ways to wear Jude Frances hoops, charms and frames for some extra inspiration!